What I've Learned After 1.5 Years as a Freelance iOS Developer
Now it's about 1.5 years since I started freelancing and I can say that it seized me completely. It's like being and an entrepreneur and developer at the same time and it seems to make a perfect fit for me personally.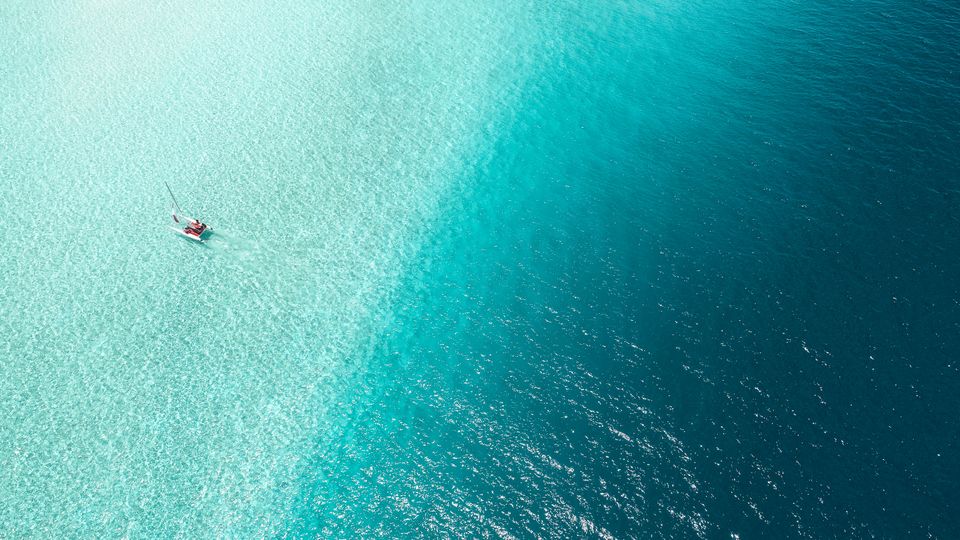 Now it's about 1.5 years since I started freelancing and I can say that it seized me completely.
It's like being an entrepreneur and a developer at the same time and it seems to make a perfect fit for me.
When you are a freelancing developer you are not just writing code for money. You are providing a kind of DaaS - development as a service. The way you choose, plan and manage projects, look for clients, and communicate with them. All these things are equally important to how you are doing overall and it makes the process of work more exciting.
Freedom of Being a Freelancer
If a freelancer were a superhero, freedom would be his superpower. He would probably use it against the "9 to 5 office job" order of things.
No matter How What, Where, and When you are doing it, you can apply your superpower freedom to it.
To be honest, that's probably the first time in my life when I have a feeling that I have 100% of control over my own time and my own life.
Freelancer's Responsibility
Freedom never comes without responsibility. When we talk about freelance, freedom is limited to a single direction: "getting things done"ю
With great power comes great responsibility, - as Uncle Ben said
That sometimes leads to very hard and stressful situations when you have to apply all your energy and problem-solving skills to overcome the difficulties. Failures may lead to serious consequences, harming your reputation.
What happens is that you are always playing, having your skin in the game. With all its pros and cons.
Growing Skills
That's surprising how effectively freelancing forces me into learning. Probably that's because I feel on my skin how competitive the global market of developers is.
Network Effects of Freelance Activity
The very nice thing about freelance is the positive network effect
The better you do today, the better things will be going tomorrow. The skill grows, the number of contacts is growing and reputation improves by the growing track record of complete projects.
Local Freelancers' Community
We've got a very warm and supportive community of freelancers, hanging out together in a cozy co-working space, located in my hometown.
There are independent freelancers, remote workers, as well as small teams there.
Most of them are software engineers but there are also designers, project managers, and pretty much all the IT roles one can imagine.
Open-Minded To Experiments
I've noticed that I've become much more open to new things that are work-related, but not exactly related to my job. Seems like my area of interest has just grown larger.
During the first half of this year, I've tried many things just for fun. Had some practice in mobile app design and illustration. Started learning more about backend development, and had some fun, writing the pet backend in Swift using Vapor. Smoked the underhood stuff of open-source cryptocurrency wallets.
It seems that I've never had enough time or energy for that before.
International Freelance is Mindblowing
I've never felt the world to be so huge and open at the same time.
I've managed to work with guys from the USA, Denmark, Germany, Andorra, and South Korea.
Not just watching somebody's Instagram from another hemisphere of the Earth, but working and creating new things together. That's truly amazing. The world is global and borders do not matter anymore.
Why I Don't Recommend Freelance to My Friends Anymore
If it's so awesome, why don't I recommend it to my friends then?
Well, I did for some time but it didn't work. Some of my mates have tried to pick a project as freelancers, maybe even worked in that regime for some time, but almost all of them switched back to a regular job.
Having a regularly paid salary is so comfortable, that makes it hard to drop out and seek a new job. Freelance ordinary routine is a nightmare for a person who got used to a safe and predictable short-term future.
Finishing and starting new projects is like dropping the current job over and over again and looking for a new one. It doesn't fit everybody.
Freelance is a permanent pressure of responsibility that can turn into an emotional rollercoaster. It's unbearable for many people and can lead to burnout.