I've Made an App For a Client. Now Its Market Cap is $150 Million
If somebody tells you that freelance is boring, you should send them a link to this story.
In 2018 I worked on an iOS app. It was a social media app around photo and video content, pretty much like Instagram. The only difference was that it was deeply integrated with cryptocurrency.
It had a cryptocurrency wallet right inside it, and a lot of features were deeply integrated with crypto transactions. Users could run crowdfunding and charity campaigns or sell items and use the app as an escrow. They could even sell photos and then spend that money on their account or post promotions.
Well. Even "likes" under the hood worked like transactions between users and could be converted into coins.
A kind of CryptoMoneyInstagram.
I've been working on it for about 2 years and wrote 99,9% of the iOS app and I've stopped my participation by the beginning of 2020.
How Is It Going?
A couple of days ago, I learned that its market cap reached an incredible $150 million.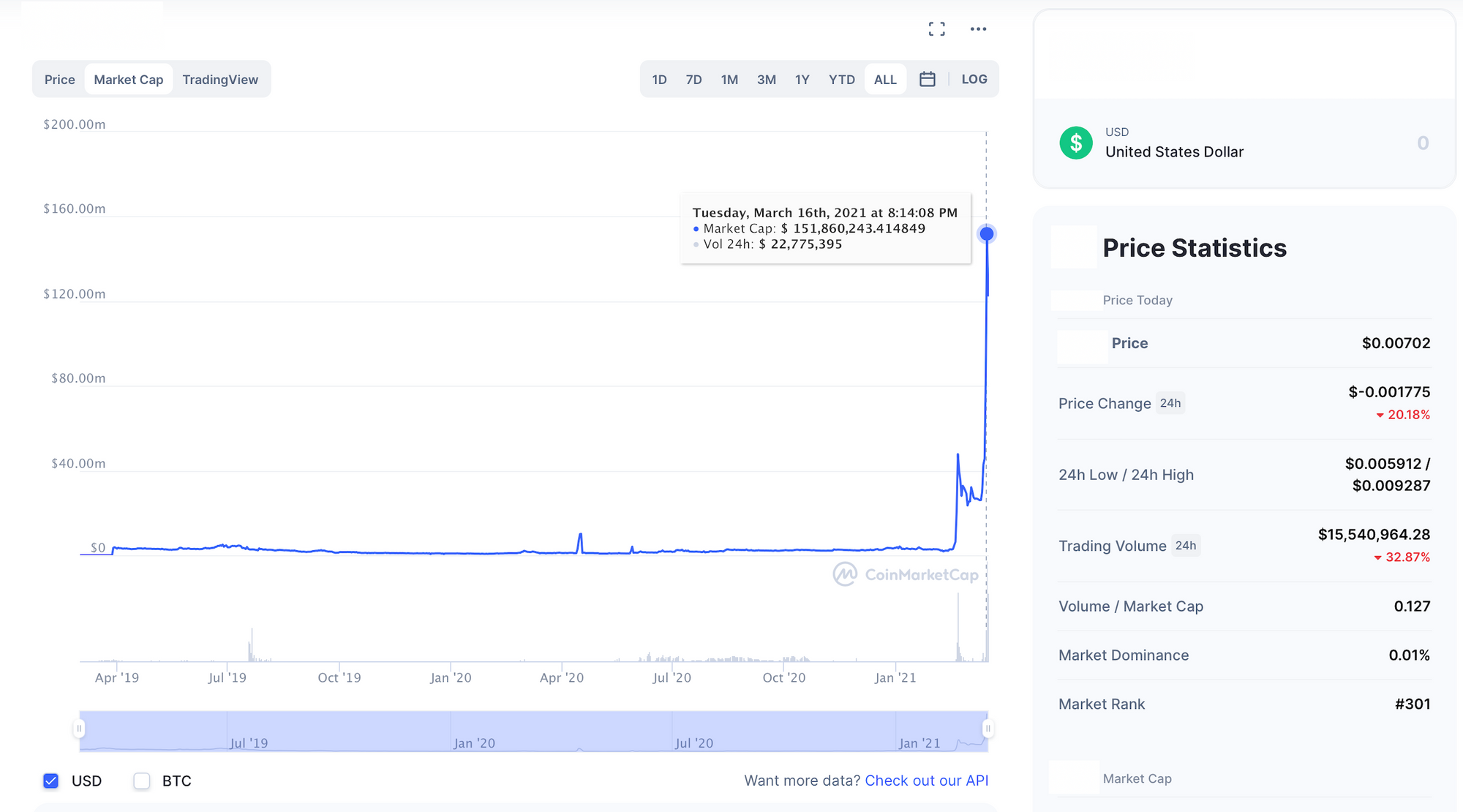 A couple of days ago, I learned that its market cap reached an incredible ~$150 million.
That's truly astonishing. Of course, I didn't work on it alone, but the team was so tiny. We had only 1 backend and 1 Android dev, and we also had a guy who handled cryptocurrency stuff and a CTO who was looking out for the process.
Yes we had a strong marketing team, and we were lucky to follow the crazy bullish market, but still, $150 million is an outstanding result for such a small team.
It's just mind-boggling.
I wrote some code and now it all costs $150 million.