Why My Sabbatical Has Almost Gone Wrong
Though freelance is usually referred to as a relax-mode part time way of doing a job, in my case it has always been almost full time and often even more tense than any full time.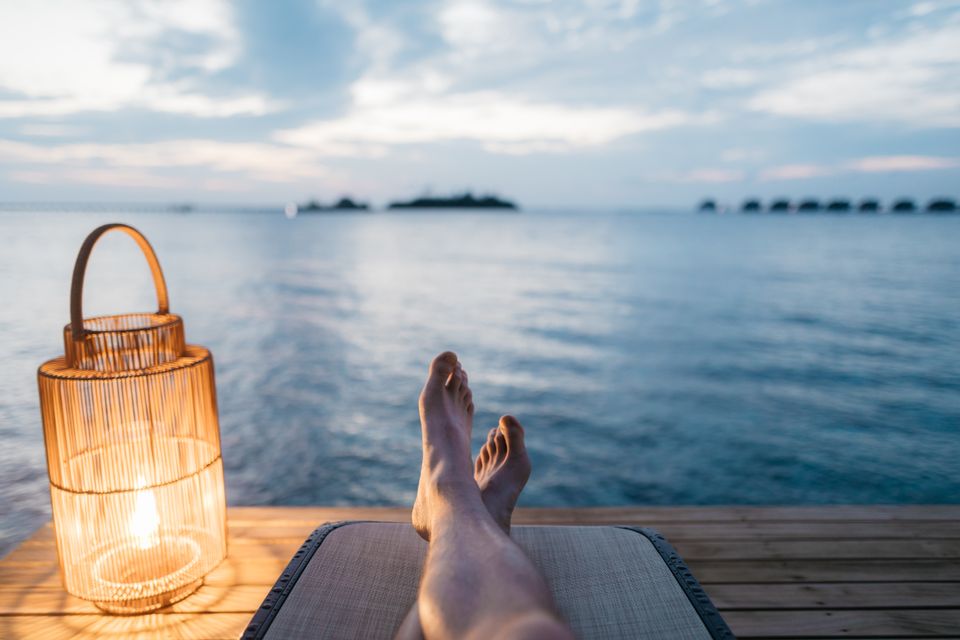 Why I decided to take a short sabbatical
Three tough years
Though freelance is usually referred to as a relax-mode part time way of doing a job, in my case it has always been almost full time and often even more tense than any full time.
Frankly, I got a little bit tired during the last three years.
In fact I had only 1 month of a so-called break when I was hunting for a suitable project. Once I had a month of a not very loaded working time. And that's it.
I've had vacations regularly, but it has always been just a short breath between dives.
Projects' timespan helped no more
When I used to have short-term ~4 months projects, there was usually a time buffer between them, allowing to complete all outstanding non-work related tasks.
My latest project has been more than 1,5 years of super tough continuous development and it finally managed to reach its calm maintenance stage.
All polymers has been wasted
I'm desperately bad at time management, multitasking and switching between contexts. As the result I just dropped a lot essential things and tasks related to my health, life in general, sports, relations and housekeeping.
All in favour of work.
I've disregarded my weakened eyesight, my broken car, all my plans for side-projects, blog and open source crafts.
Let alone hundreds of other things. I will never forget that Sunday evening when I didn't manage to find time to meet with my Dad, being too busy at work. Two days before his sudden death...
Long live the sabbatical sofa king
This time I decided not to look for another project immediately, but spend time having rest first, then finish all pending tasks and only then get back to work, fully refreshed.
Expectations vs. reality
Before going on sabbatical I had planned a ton of things: release first version of Portfolius app, release of a couple of open source things, finish several long articles for the blog and a lot of non-work related things.
What has gone wrong
Unexpectedly, it turned out that sabbatical requires times more accurate planning and time management than my usual working time schedule.
Usually, I'm involved into a single work-related context most of the time. Sometimes I switch to a non-work related contexts, but I try to do it as seldom as possible.
My sabbatical included several decoupled contexts and required much more frequent switches than I could bear with my non-existent time management tools.
Hot fix
There was no tangible progress for the first several weeks. I've spotted the bug fast and started to accustom myself to a time management as an emergency measure.
Previously, I've used different tools, like Trello, google docs, notes in my iPhone, Pages on laptop, but it didn't help. Everything kept getting lost all the time.
I wanted to keep my notes, links, tasks, goals, projects well organised in a single place and be able to use it as a kind of my personal dashboard - control panel for all my processes.
I've picked Notion as a tool to handle all my stuff, spent a couple of days to setup my notion-dashboard-supertool and now I use it almost every day.
The only thing I regret now is that I hadn't picked it before.
Summary
Roughly, I've planned 3 months for the sabbatical, but now I think that it will take one more month. Mainly it's because of New Year and X-Mas holidays that paused the space-time continuum.
Did I manage to pause my work entirely?
No😔. During sabbatical it was about 15% of my common workload. Almost unnoticeable, but brought some distractions and kept me slightly fit.
What was done
Finally, I've managed to find time for ophthalmological research of my weaken eyesight. Luckily it's not as bad as I used to think. I'll repeat it in a year and probably perform a surgery.
I've performed all repairs of my car: maintenance is done. Furthermore, there were many small scratches, so I've repainted almost all the front of the car. Fenders, hood, bumper are in perfect condition now.
I've finally finished all improvements and furnished my home office. Now it's incredibly cozy and comfortable workspace.
I've had an amazing recovering two-weeks trip to Austria.
Started to post here regularly.
I'm still far from release of Portfolius App, but at least I've managed to make things move forward.
Opensource crafts are also in progress. It turned to be much more work there then I expected
Summarising all this I have to admit that nothing significant can be considered as done🤨.
That all means that I've got a long way ahead. A way of teaching myself how to balance my work, life, other projects and activities.